Maturity Model Guidance Series: Professional Qualification
Published date: January 19, 2022
---
The Maturity Model™ Guidance Series is produced to support the Maturity Model for the Development of Professional Accountancy Organisations™ publication.
The Maturity Model™ is a support tool that allows professional accountancy organisations (PAOs) to take a systematic approach to their organisational development, helping them make decisions and carry out their commitment to excellence, easily tracking their progress along the way. The Maturity Model™ comprises sixteen key success areas (KSAs) across four broad characteristics, which are presented around outside of the model as sustainability, relevance, professionalism and member value.
Professional Qualification (PQ) is included as a KSA under "professionalism". This guide sets out guidance on how to improve an existing accountancy PQ or to implement a new one that, at a minimum, demonstrates the attributes of good practice.
Professional Qualification Guide
A strong PQ embodies all of the elements needed to produce professional accountants and build a strong profession. Building a strong profession for tomorrow starts with a strong PQ today.
This guide provides the "why", "what" and "how" for a strong Professional Qualification, and provides some tools, templates and examples to assist with implementation.  This guide focuses on practical guidance to improve an existing PQ or to implement a new one that, at a minimum, demonstrates the attributes of good practice.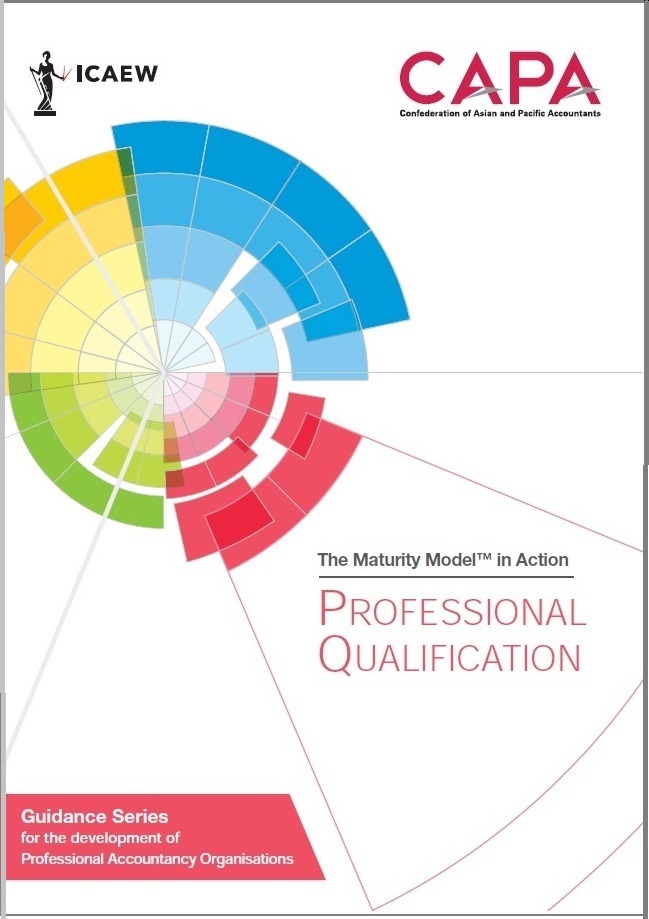 View: The Maturity Model™ in Action – Professional Qualification | PDF | 31 pages (double-page version)
Note: The Professional Qualification guide is provided for use and reference at no charge to any professional accountancy organisation and other relevant organisations. However, written permission from CAPA is required to reproduce, store, transmit, or make similar uses of the materials contained in any of the above, both in printed or digital formats and by electronic links. Contact the CAPA Secretariat for permission.
A webinar focused on the Professional Qualification guide was held in June 2022 and the video recording is available here.